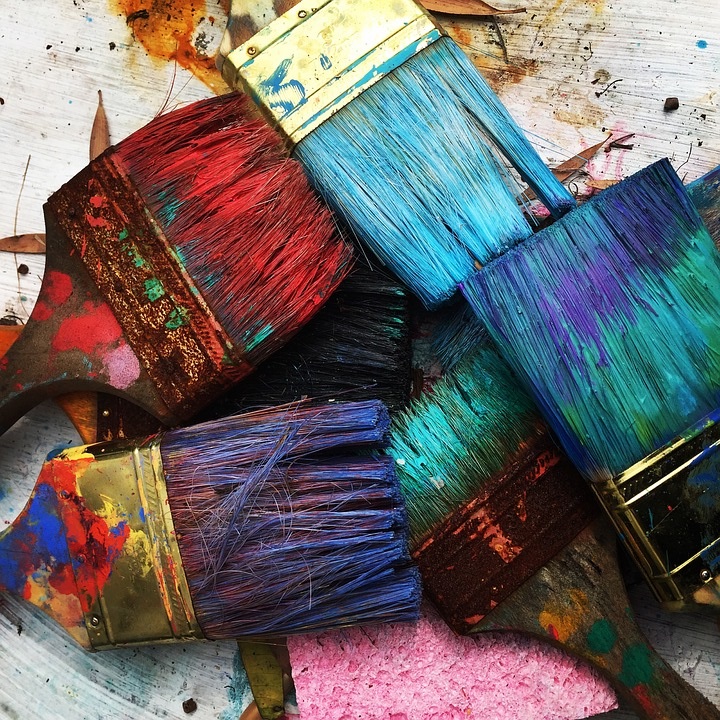 After your big renovation project is complete you can sit back and admire how great it looks! But, as you move the furniture back into its place and clear up, you may be wondering what do you do with those leftover paint cans? Whilst we advise our clients to keep some paint just in case it's needed for touch-ups, there may be excess paint that you need to dispose of. As paint is comprised of many volatile chemicals, it's very important to do this in the correct way so not to cause harm to people or the environment. Here's how to store and dispose of your paint safely...
Storage  
There are two main types of paint used for walls, water-based (latex) which can last up to 10 years and oil-based (solvent) paint which typically lasts around 15 years. If you decide to keep your paint for a later project, proper storage is essential. Your paint should be kept in the original container with the label visible and we recommend writing the date on the side with a permanent marker. To seal the paint, cover the top with cling film wrap and push the lid on tightly. Place this in a cool, dry place away from sunlight, children, and pets.  
If you've stored paint for longer than a decade, it may be past it's best. If it smells more pungent. has gone hard, lumpy, or rubbery, its time to get rid! If you're still unsure, you can test a small patch on a bit of wall that is out of sight. If the surface dries rough or peels easily, it's ready to be disposed of.  
Dispose 
It's estimated that 50 million litres of paint goes to waste every year in the UK. If your paint is still in good condition, a green way to dispose of it would be to donate it to a local community project. Community Repaint is a paint donation scheme whereby leftover paint can be given to charities and groups in need. If there isn't a project in your area yet, you could advertise your paint on websites such as FreeCycle.org and Gumtree.com.  
If your paint is unusable, you can normally take it to be recycled. However, recycling hubs are unable to accept liquid waste so the first step would be to allow the paint to dry out completely. If there is a small amount left in the can, it should dry in the sun. However, you may need to add wood chippings, cat litter, or a paint hardener, for larger amounts of paint.  
GME Painting Contractors specialise in decorating commercial properties in and around Wakefield and Leeds. For more details or to ask a question about your next project, give us a call on 01924 723723.